Search through whole website content (choose between "or" and "and"):
Sachgebiete > Druckqualität und Materialien
Print quality & consumables
This field of activity as an expert is certification in the topics print, printing quality, printing process and printability of paper, carton and sheet metal.
There will be done also experts opinions for consumables (fount, dampening solutions, water based cleaners, specialities for print, corrosion protection fluids, silicones, varnish, inks) of printing industry.
It will be evaluated according to process-standard offset (PSO).
Evaluations, assesments and recommendations with expert certification of:
Printing quality and printability of paper and carton
As examples we refer to the articles "An expert reports from his experience" in the professional journal "Deutscher Drucker":
Issue 73, DD No. 24/22-07-2010
Issue 63, DD No. 04/04-02-2010
Issue 56, DD No. 32/08-10-2009
Issue 84, DD No. 04/03-02-2011

Fountain solution additives interacting with print process engineering (dot gain, idling , ink build-up, emulsifying behaviour, fan-out-effect, drying behaviour) and printing press (corrosive behaviour, interaction with elastomeric coverings, blankets) according to the present state of the art.
As examples we refer to the articles "An expert reports from his experience" in the professional journal "Deutscher Drucker":
Issue 01, DD No. 04/08-02-2007
Issue 34, DD No. 28/28-08-2008

Printing varnishes of all kind
As examples we refer to the articles "An expert reports from his experience" in the professional journal "Deutscher Drucker":
Issue 09, DD No. 20/21-06-2007

Silicones (determination of solids contents, water content, degree of germination, etc.)

Corrosion protecting oils
As examples we refer to the articles "An expert reports from his experience" in the professional journal "Deutscher Drucker":
Issue 17, DD No. 36/08-11-2007

Tap water / water based cleaner for printing presses
As examples we refer to the articles "An expert reports from his experience" in the professional journal "Deutscher Drucker":
Issue 11, DD No. 24/09-08-2007
Issue 60, DD No. 40/03-12-2009
Issue 81, DD No. 40/02-12-2010

Printing inks for printing presses
As examples we refer to the articles "An expert reports from his experience" in the professional journal "Deutscher Drucker":
Issue 24, DD No. 08/28-02-2008

Papers for printing presses
As examples we refer to the articles "An expert reports from his experience" in the professional journal "Deutscher Drucker":
Issue 24, DD No. 08/28-02-2008

Wear parts for printing presses and peripheral equipment
((e.g. belts for folder equipment, rubber rollers, lubricating oil etc.)
As examples we refer to the articles "An expert reports from his experience" in the professional journal "Deutscher Drucker":
Issue 27, DD No. 14/17-04-2008
proofed printing quality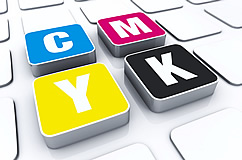 scale of colours (C M Y K)
line tester
Pantone colour scale
paper reels in reel cellar
colour fan